Greta Thunberg: 30 Things About the Sensational Activist
By Roy Danilo
---
"If There is One Day You Should Join, This Is the Day"

This is a statement Thundberg made regarding the changing climate. This 16-year-old girl is unarguably the most popular climate activist who has traveled the world to make people realize the importance of climate change and the importance it has on our lives. 

She has spoken on international platforms in front of world leaders and has a huge fan following of her own. Let's know more about this star in this article.

An Introduction to the Star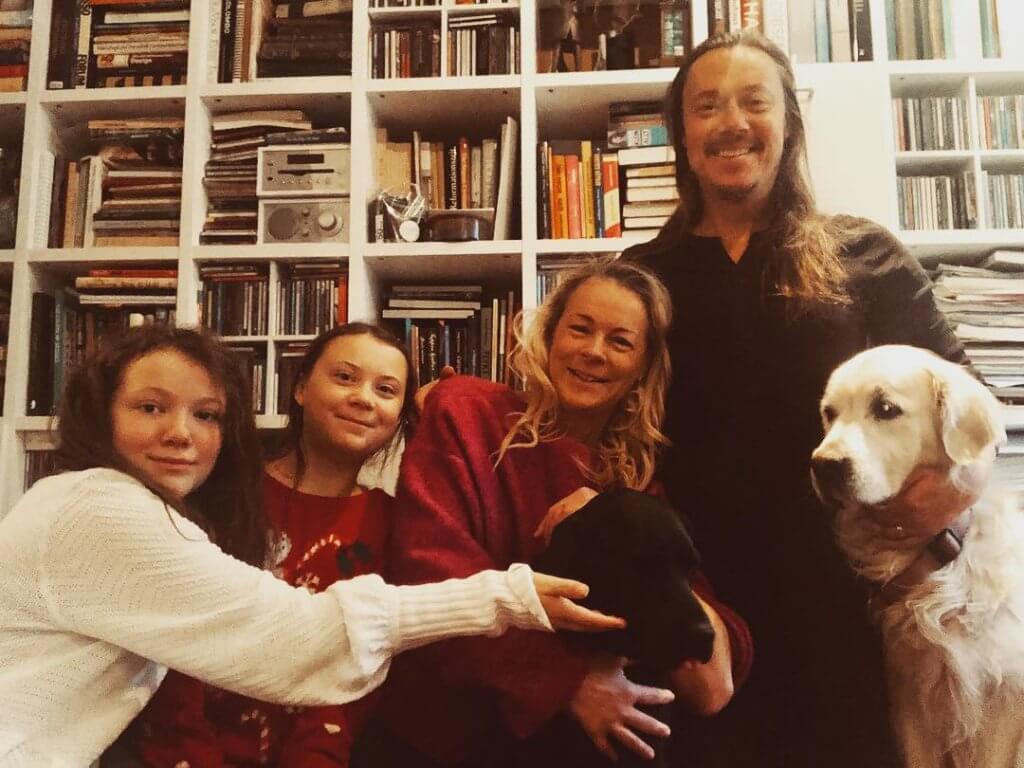 Greta Thunberg was born in Stockholm in 2003 to Svante Thunberg, an actor, and Malena Ernman, an opera singer. She grew up around recognized faces as her grandfather is director and actor Olof Thunberg.

Most people expected her to join the entertainment industry like most people close to her but she showed her inclination towards climate change from the very beginning.

Some people argue that she's still a star despite not being a part of the entertainment industry and is recognized by a number of people around the world, including some very influential individuals.

The Climate Connection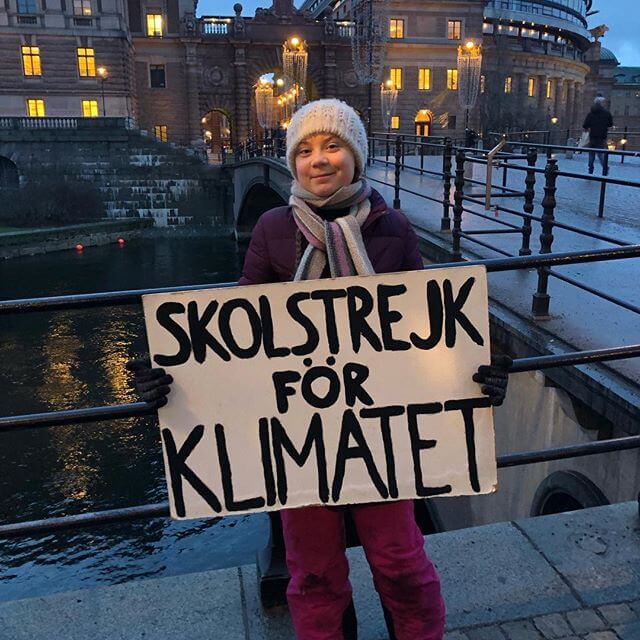 Her dad is related to Nobel Prize winner, Svante Arrhenius, who is popular for calculating the greenhouse effect caused by carbon dioxide. Greta never got to meet the man since he made the discovery in 1896, years before she was born, but we cannot decline that she has an ancestral connection to science.

She lives with her parents and sister in her hometown but has traveled around the world. Her parents fully support her cause but it took them a while to understand what she meant when she asked them to get serious regarding the climate.
The Beginning of a New Era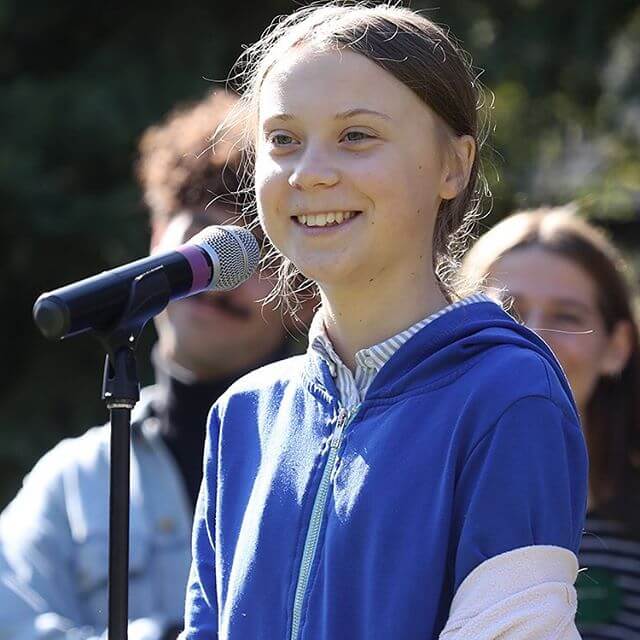 Greta was only 8 years old when she first heard of global warming and climate change. She was studying in the third standard around the time and got really affected by what she came to know about the changing scenario.

Since she was very young, she couldn't understand the concept but she got very curious and started to learn more about it. She couldn't understand why not enough people talked about climate change.

The more she studied about global warming the more impact it had on her.
Too Much Too Soon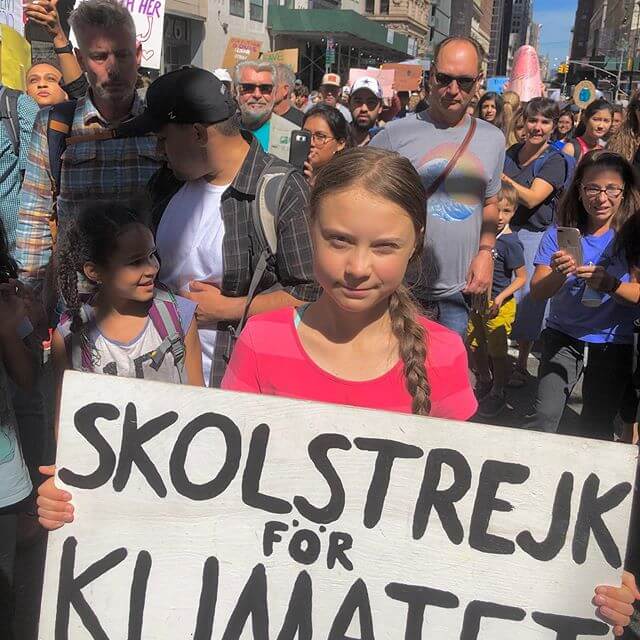 Greta couldn't understand why so little was being done about climate change. According to her school teacher, she was always talking about "how we should turn off lights, save water, and throw out food."

Greta emphasized the importance of climate change and questioned why not enough people were talking about the situation. She said:

"I thought this was very strange. If humans could really change the climate, everyone would be talking about it and people wouldn't be talking about anything else. But, this hasn't been happening."
Not Able to Cope Up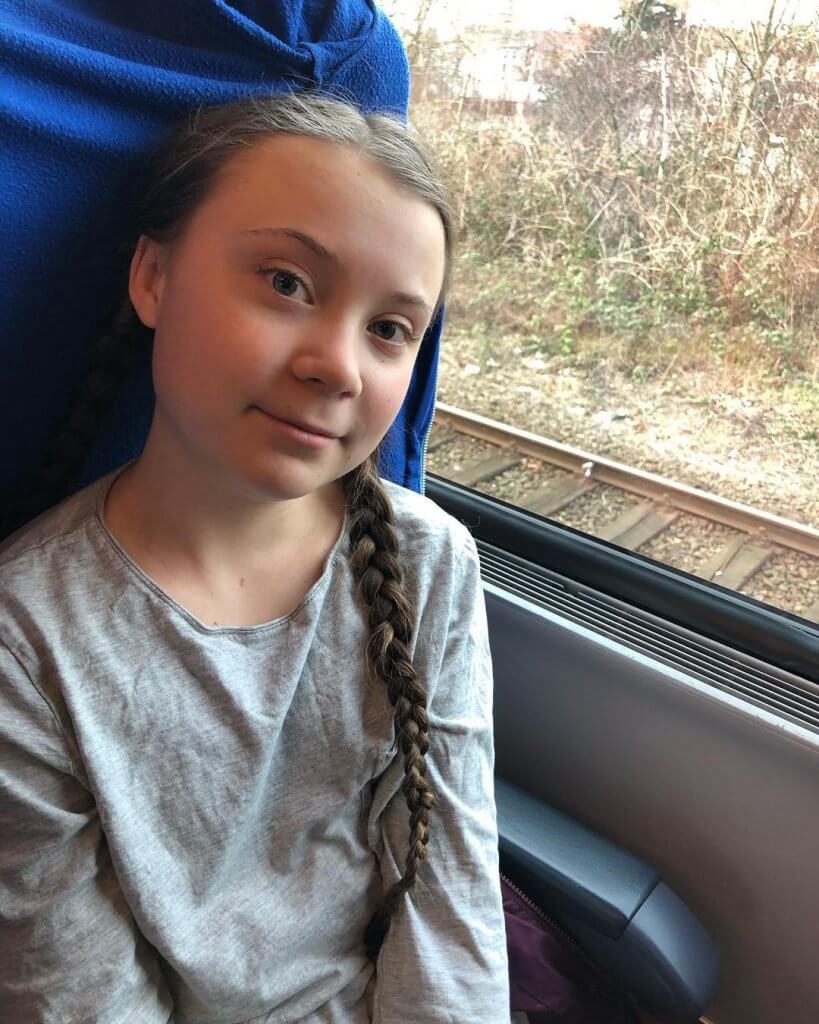 She kept on thinking about the impact of climate change. This left her depressed and had a very bad impact on her health. She went into a shell for a long time and stopped talking to others. This caused her to lose about 20 pounds of weight as her health began to deteriorate.

She stopped eating for a long period of time and became lethargic, unable to perform normal duties such as go to her school. This change in her health left her parents worried and they took her to a doctor.
And It Got Worse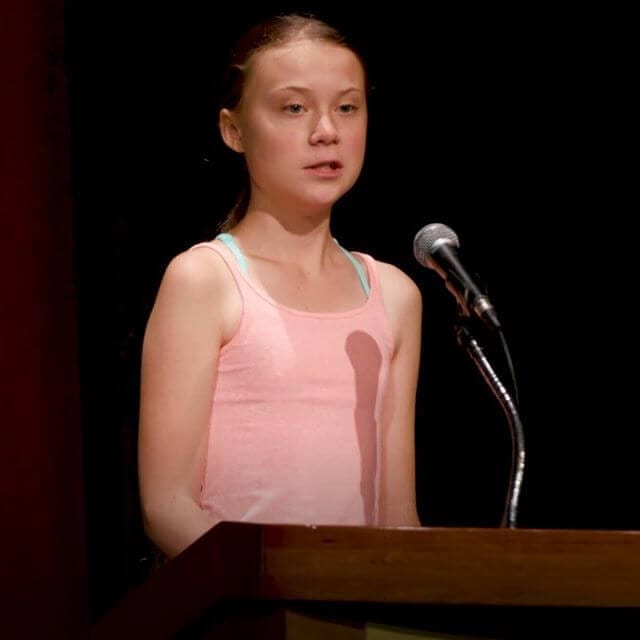 Greta was diagnosed with selective mutism, obsessive-compulsive disorder (OCD), and Asperger syndrome at a young age. However, she didn't let her illness affect her. Instead, she called it her superpower.

She spoke about the situation at an event and said:

"I was diagnosed with Asperger's syndrome, OCD and selective mutism. That basically means I only speak when I think it's necessary. Now is one of those moments."

She also credits her illnesses for her motivation and energy.
She said"My diagnosis has definitely helped me keep this focus. It makes me work a bit different. I think differently."
#7 Taking Control of the Situation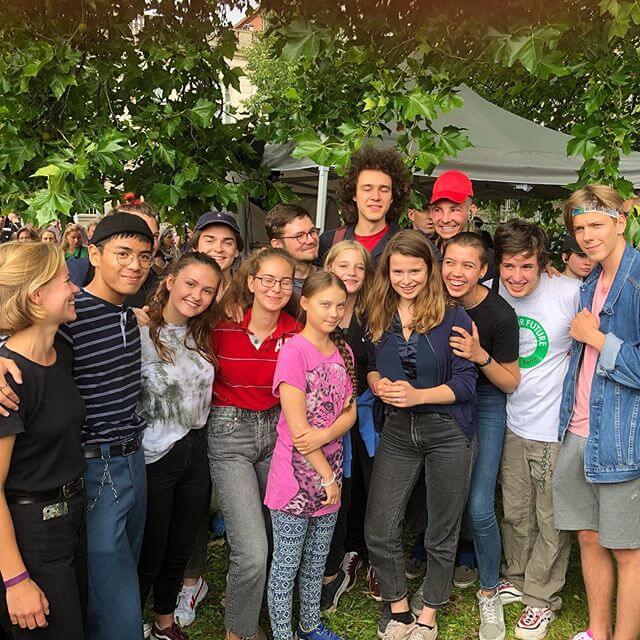 Greta decided to take the matter into her own hands and change the situation around her. Her first step was to change her lifestyle and convince people around her to make a move.

She knew it wasn't going to be easy since very few people understood the importance of climate change and even fewer were willing to listen to her.

However, not one to give up, she first decided to convince her family to reduce their carbon footprint. This wasn't an easy step but she was successful in doing so.
Convincing Her Family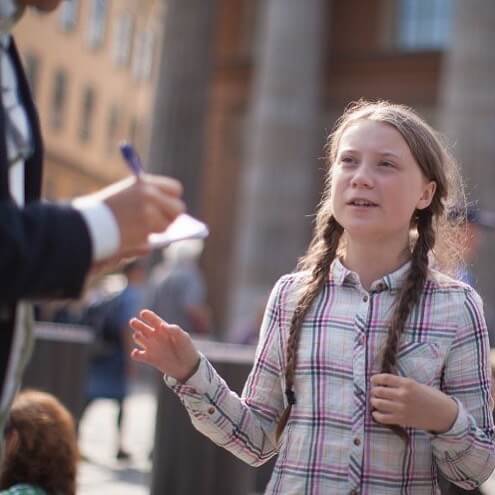 Greta requested her family to reduce their carbon print and change their lifestyle so that they can have a positive impact on the environment. Her suggestions included upcycling, giving up flying and turning vegan.

These were major changes and she had to work very hard to convince her family to give up their habits and accept her suggestions. In order to win this battle, she worked very hard and created graphs and researched the scenario to come up with facts that added weight to her argument.

Given her dedication, her family decided to join her in the cause.
Understanding and Respecting Others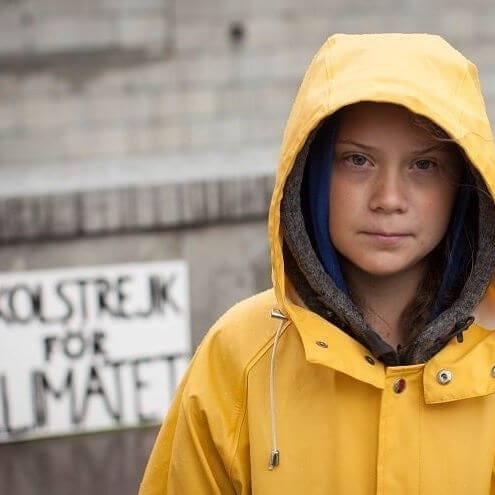 Greta knew it wasn't going to be easy to give up flying or other such activities. She talked about the situation in great detail and said:

"For me, none of this is a sacrifice. I don't need these things. But, I understand that some people see it as a sacrifice. People don't want to stop flying but it's just something we have to do. There's no other option."

The fact that she was willing to understand the situation of others helped her build a following and attract attention towards the cause.
The Impact on Her Family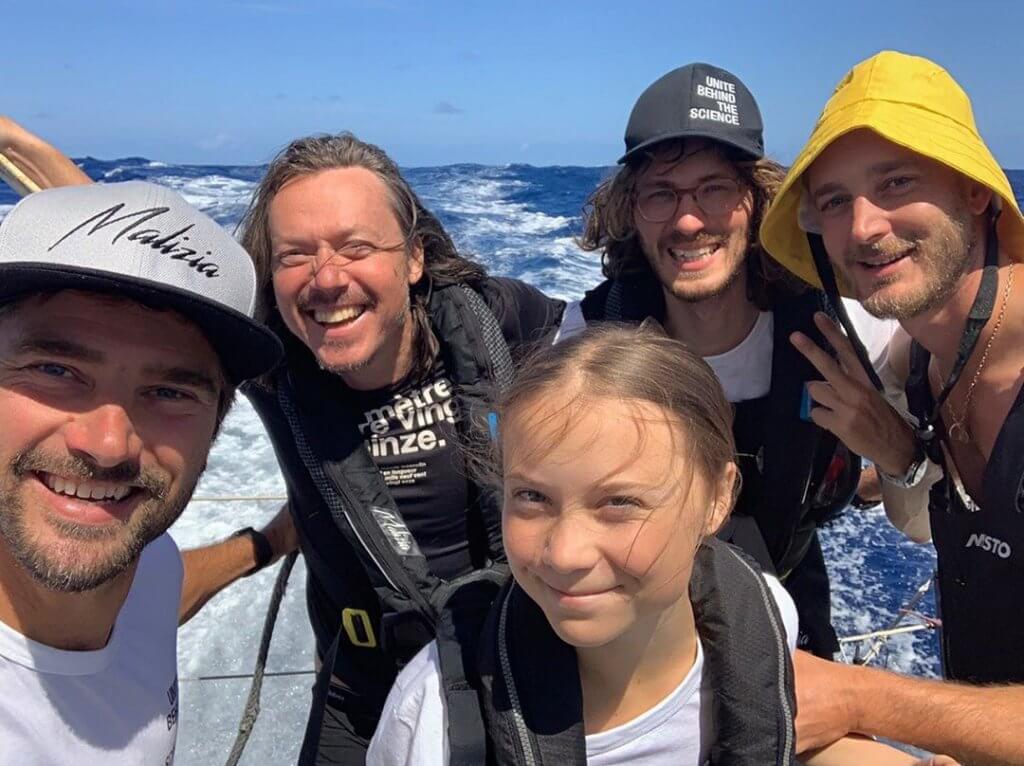 The life of her family changes drastically due to her suggestions. Her mother had to quit her international singing career due to the climate effects of flying.

Her father spoke about the situation and said:

"Greta forced us to change our lives. I didn't have a clue about the climate. We started looking into it, reading all the books – she has read them too."

It wasn't easy for her family to accept these changes but today they're glad that they took these steps and are now fully behind the cause.
One Step At a Time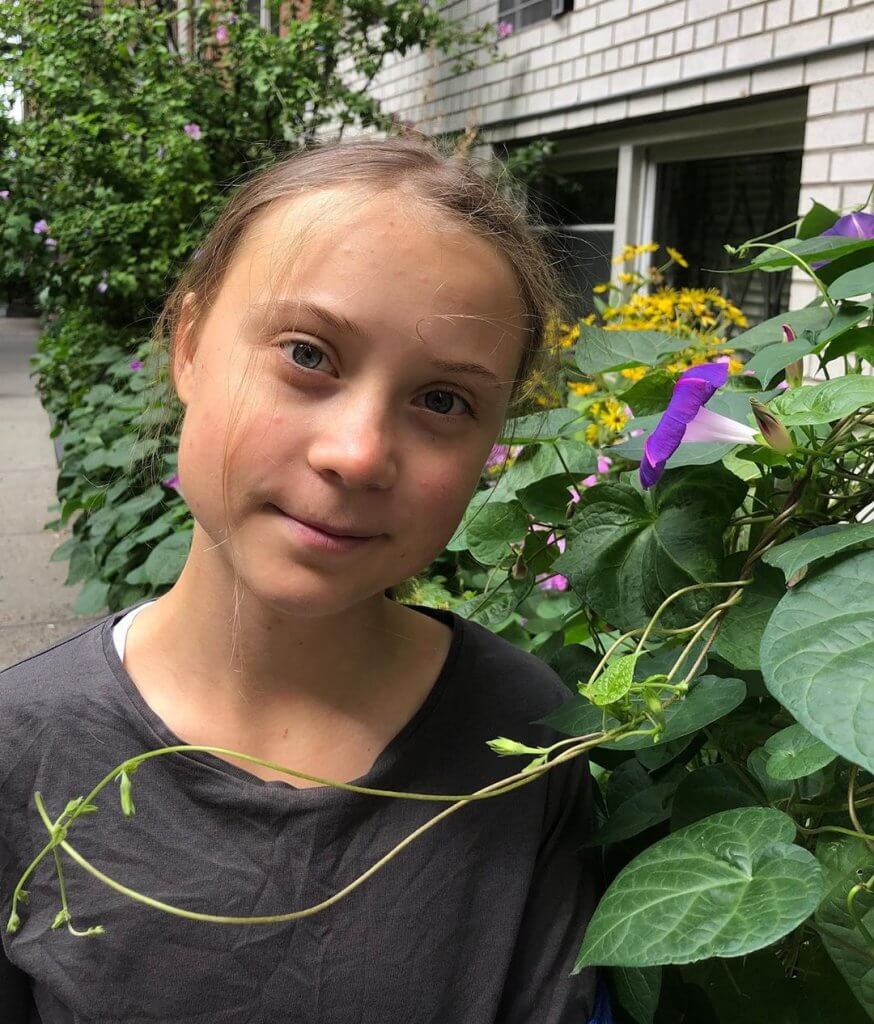 One of the first few things Greta did was start her own garden where she still grows vegetables. The garden is located right outside the city and provides fresh produce for the family.

The food is organic and offers great health benefits. We know that organic fruits and vegetables contain more nutrients and fewer chemicals, hence they reduce the risk of illnesses and provide more nutrition. In addition to this, they also help the family save money as they do not have to go out to buy what they need. 

They can grow their own food and enjoy fresh fruits and vegetables that also taste better than the options available on the market.
Boycotting the School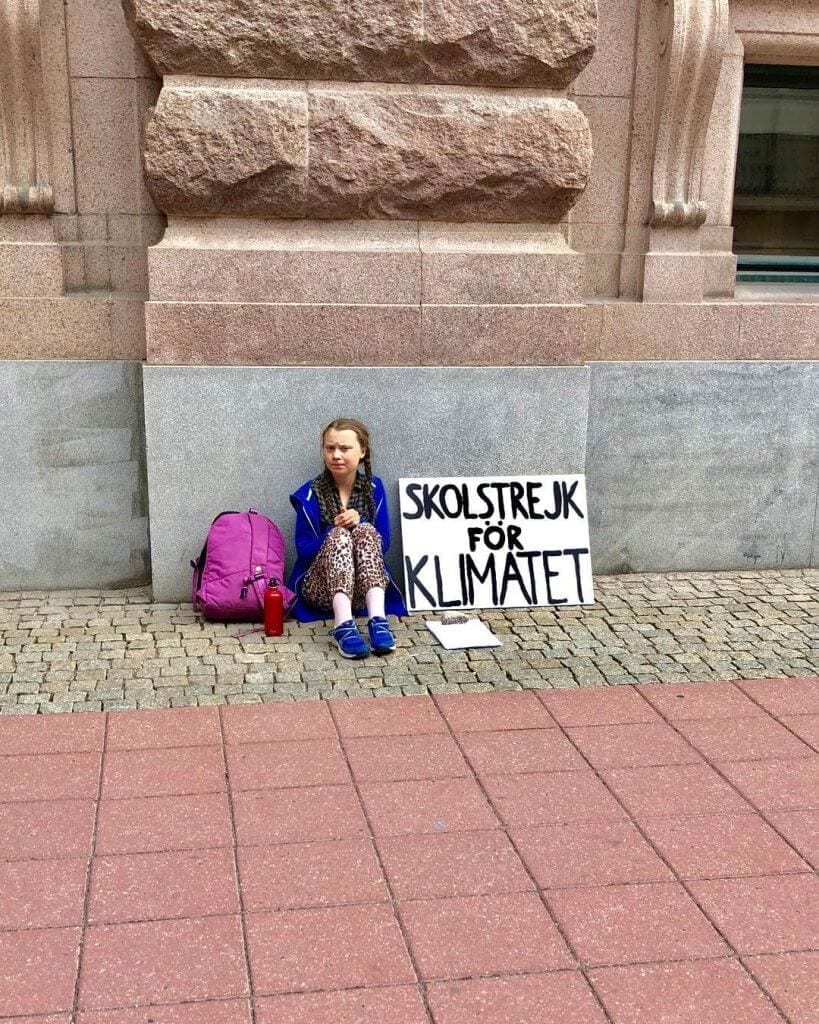 In order to bring attention to the cause, Greta decided to take a bold step and boycott her school. She posted a lengthy message on her social media that said:

"I will go on with the school strike. Every Friday as of now I will sit outside the Swedish parliament until Sweden is in line with the Paris agreement.
I urge all of you to do the same – sit outside your parliament or local government wherever you are – until your country is on a safe pathway to a below 2-degree warming target.
Time is much shorter than we think.
Failure means disaster.
The changes required are enormous and we must all contribute to every part of our daily life. Especially in rich countries where no nation is doing nearly enough.
The grown-ups have failed us.
And since most of them, including the press and the politicians, keep ignoring the situation we must take action to our own hands. Starting today.
Everyone is welcome. Everyone is needed.
Please join in.
Greta Thunberg"
And The World Heard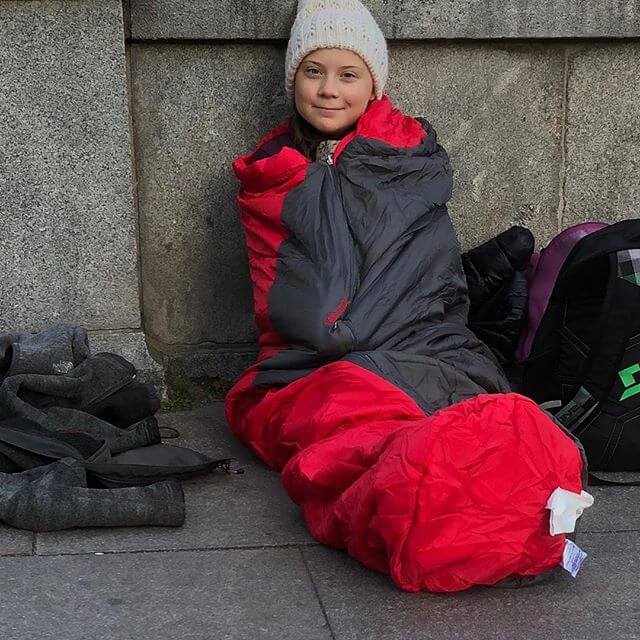 Greta began the strikes in late 2018. She would stand outside her campus with placards that talked about climate change and the need to take action. Her move soon gathered attention and she got featured in a number of publications.
The strike was paying off but not everyone was happy about it. Her father was against her decision to boycott school but supported her decision. He said:
"[We] respect that she wants to make a stand. She can either sit at home and be really unhappy, or protest, and be happy."
Seeking Inspiration from Others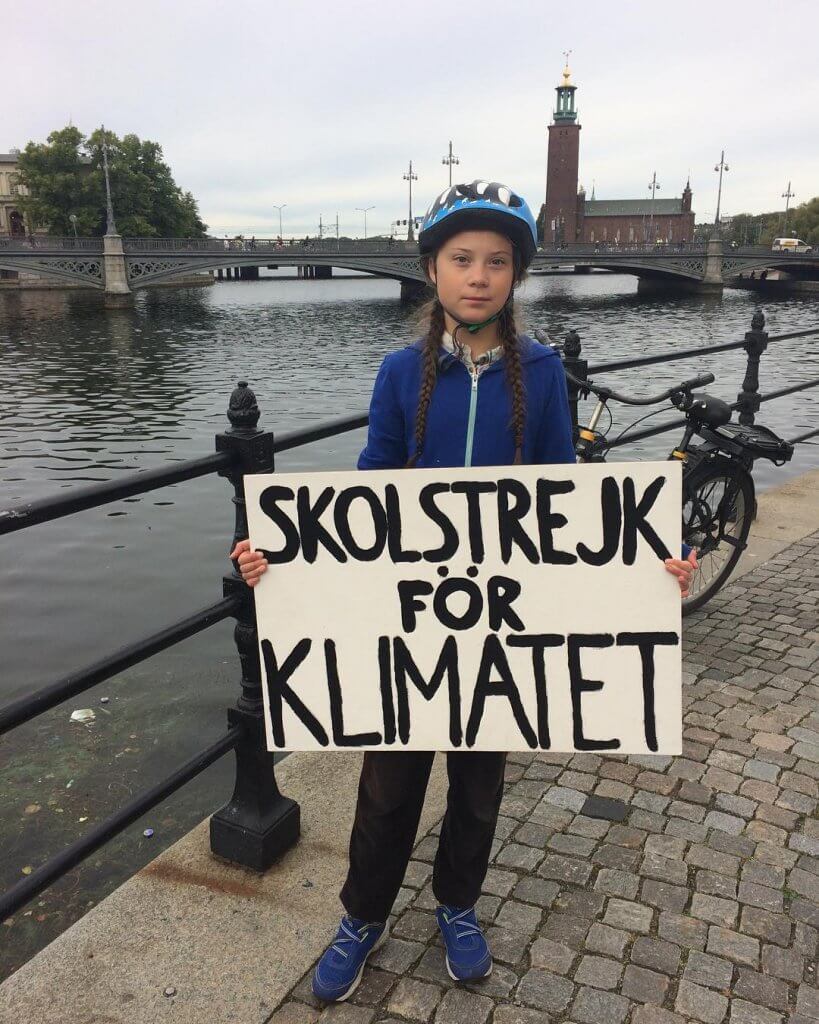 Greta said that the idea of 'boycotting' school came to her when she read about students boycotting schools in the US after mass shooting incidents in 2018.
She studied the impact the move had and thought to follow suit. 
She wasn't sure of the impact of her decision but she knew that it will generate curiosity and press, which is what she needed as she wanted more people to take notice of climate change.
A number of publications featured her with some praising her bold move and some criticizing her decision to go on a strike.
Asking Others to Join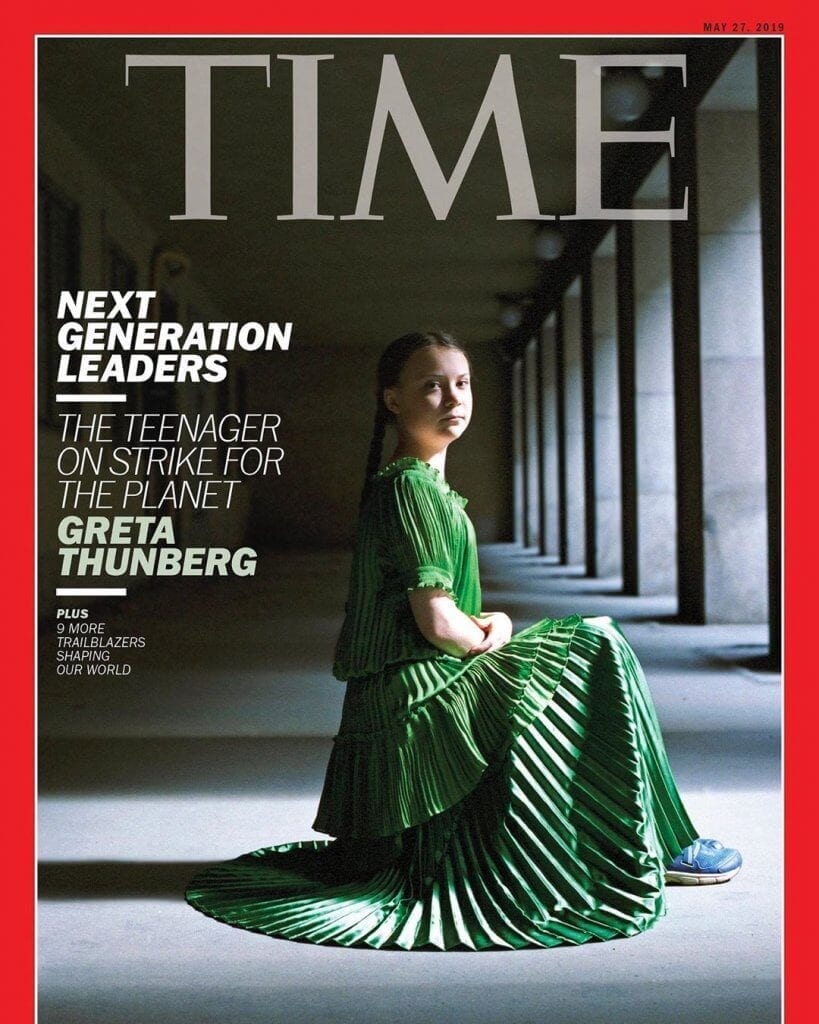 By 2019, Greta was a recognized name and was featured on Time Magazine. She talked about the impact of her move to boycott school and what her teachers thought of her decision.
She said:
"As people, they think what I am doing is good, but as teachers, they say I should stop."
Realizing that her voice wouldn't be enough, she urged people to join the cause and show support. She gave many speeches to motivate students to boycott schools and go out on the road to create a noise.
Taking it To The Parliament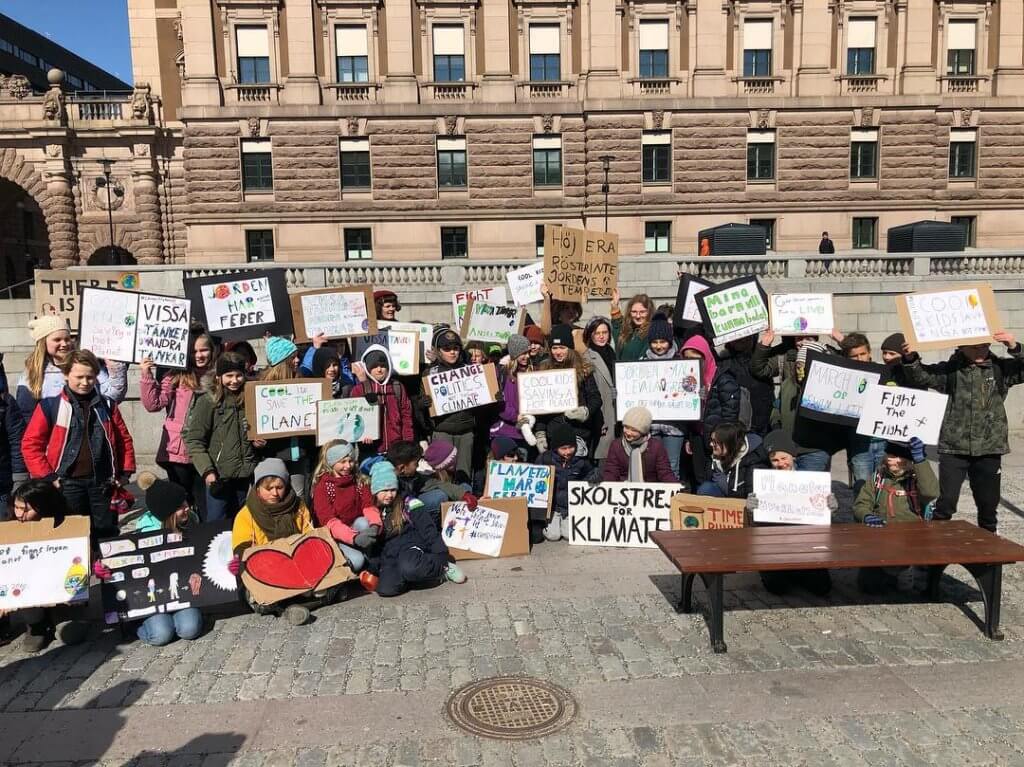 Greta knew who she was fighting and she didn't hide her true feelings. She moved to sit outside the Swedish Parliament, called Riksdag, during school hours and distributed leaflets that said:
"I am doing this because you adults are shitting on my future."
Greta's aim was to get the government involved and create a revolution but it obviously wasn't going to be an easy battle.
She was the only one standing outside the building for the first few weeks but she didn't give up. Later, more students joined her and the strike turned into a major phenomenon.
The Role of Her Mother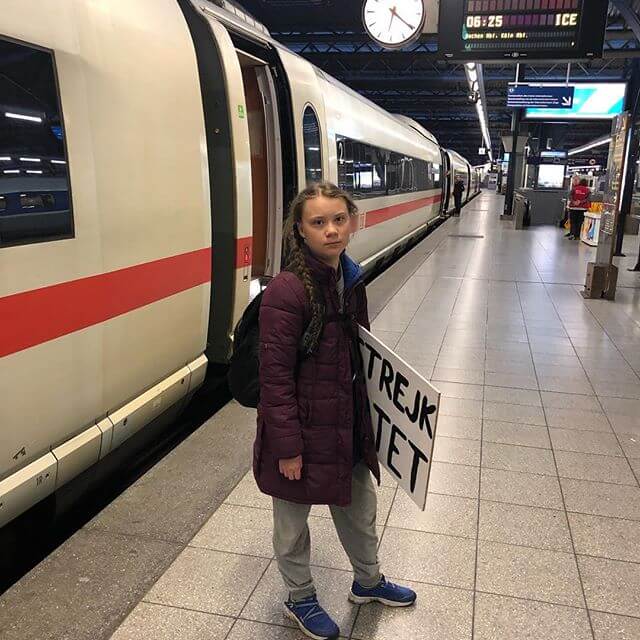 Greta was pretty much alone at the beginning with little to no support but it changed when her mother, who had a bit of a following on social media due to her profession, shared Greta's story on her handle. 
People were interested in knowing why a teen was taking such a drastic step. Media personalities started to get in touch with Greta to know more about her stand. But, at the same time, there were people who wanted her to give up and go back to school.
This is also when she decided to move from striking every day to striking every Friday.
Was Challenging For the Family As Well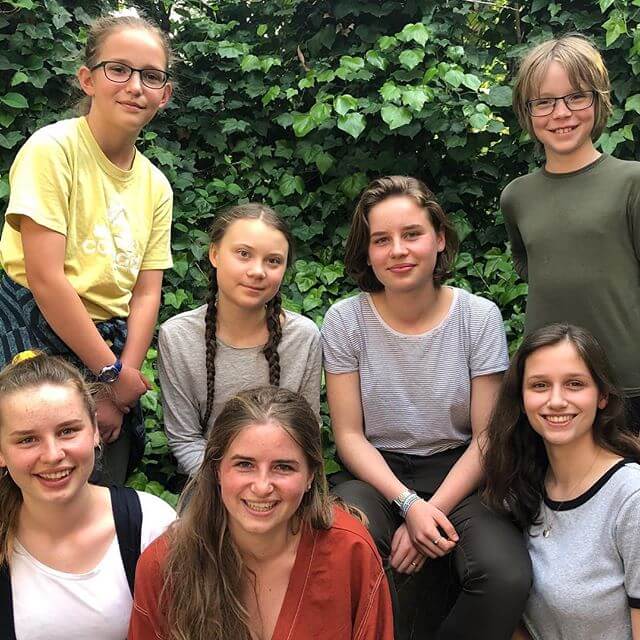 Greta wasn't the only one who had to face difficulties, her family was also going through a difficult time due to her decisions.
Her 13-year-old sister had to face bullying and hatred at school and on the streets. Greta talked about her sister and asked her supporters to follow her sibling. She said:
"The one who suffers is my sister. She is 13 years old and has to endure systematic bullying, hatred, and harassment. The people who write threats and hate to me do it to the whole family, even to her. The difference between me and the people who are left at home is that I am always traveling, inaccessible."
Going International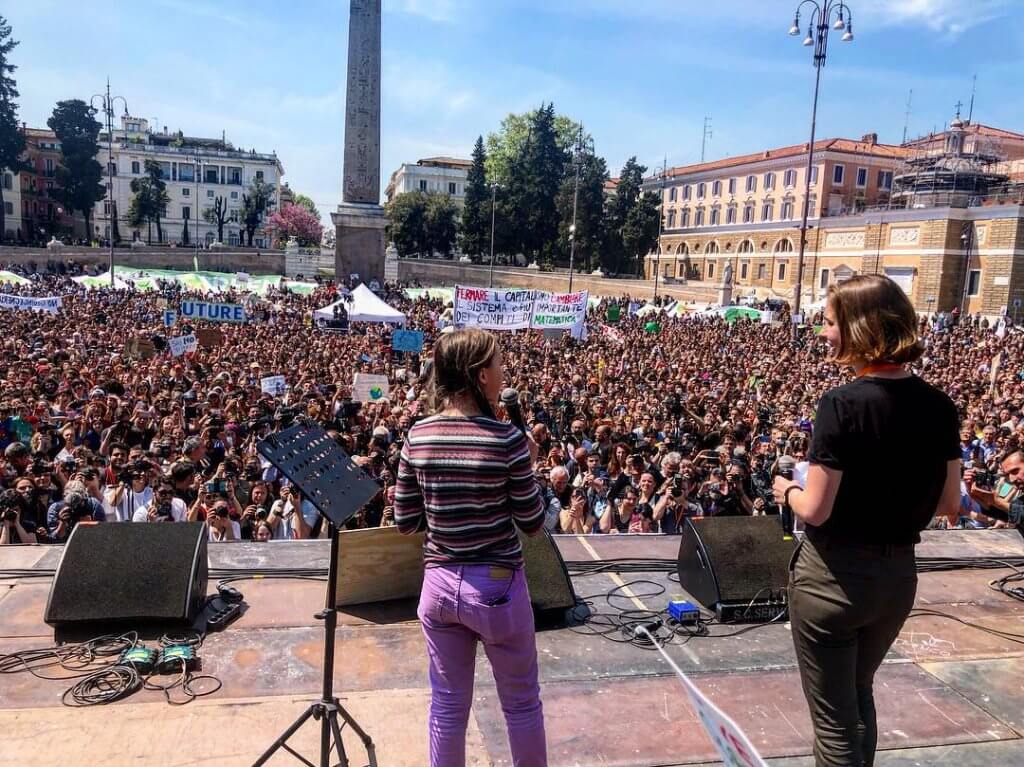 It didn't take Greta to break the boundaries and reach an international audience when she spoke at an international event in October 2018. The event, organized by Extinction Rebellion, was held opposite the House of Parliament in London. Greta decided to drive to the venue in an electric car to address the gathering.
The event received major press and Greta soon became an international name. However, the opinion on her was still largely divided as many people could not understand her reasoning or motive and many even criticized her voice.
Not Against Success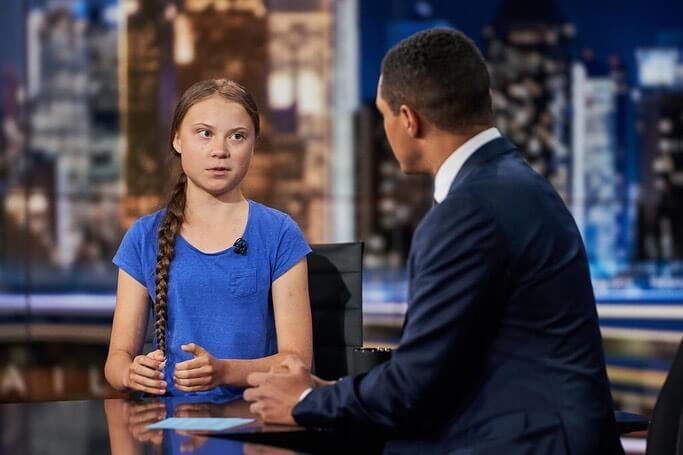 Greta explained that her motive is to help the world, which will help everyone including future generations.
She made people understand that her fight wasn't against technology or success but against the habits that are destroying the world. She shared her opinions through various mediums including banners, her social media profile, and interviews in the press.
As more people came to realize what she was after, support for her cause started to pour in. Many international magazines and channels have interviewed her over the years and she regularly receives invites to speak in front of an audience.
Reaching the United Nations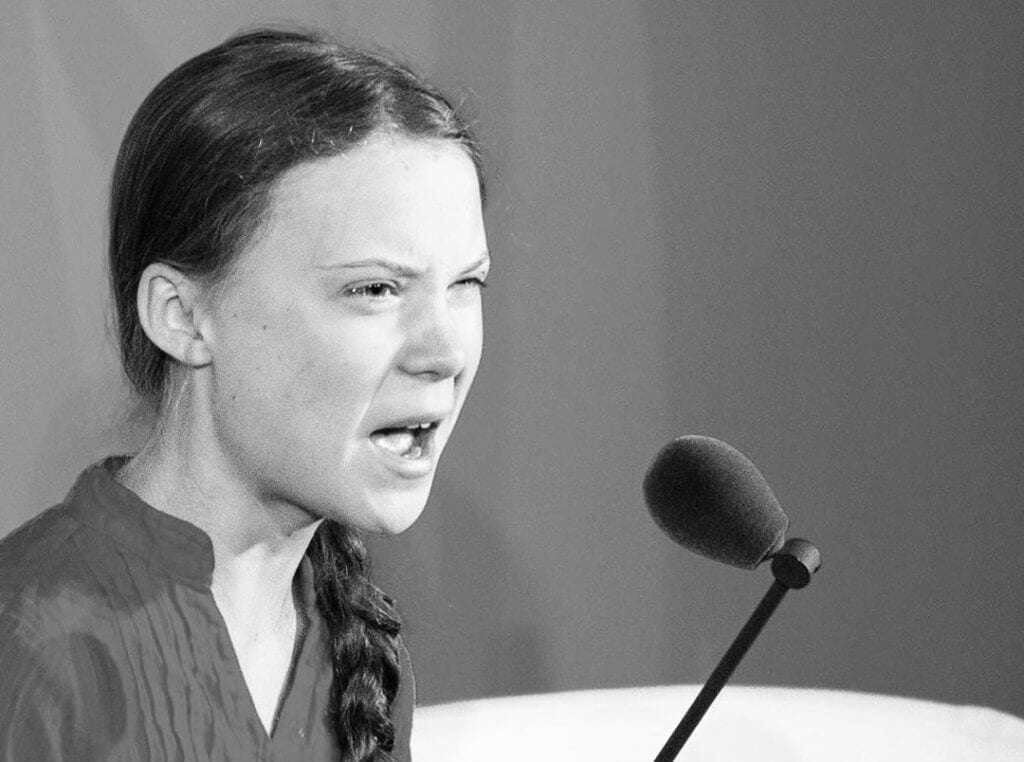 Greta broke records when she spoke at a United Nations event in 2018 at the age of 15. She addressed the COP24 United Nations climate change summit and gave a presentation that received a thunderous response from the attendees.
The speech was a life-changing moment for her as it brought much-needed attention to the topic of climate change and presented Greta as a climate change activist who was clear about what she wanted.
The speech was harsh but heartfelt. She started by introducing herself:
"My name is Greta Thunberg. I am 15 years old. I am from Sweden. I speak on behalf of Climate Justice Now. Many people say that Sweden is just a small country and it doesn't matter what we do. But I've learned you are never too small to make a difference…"
Showing By Example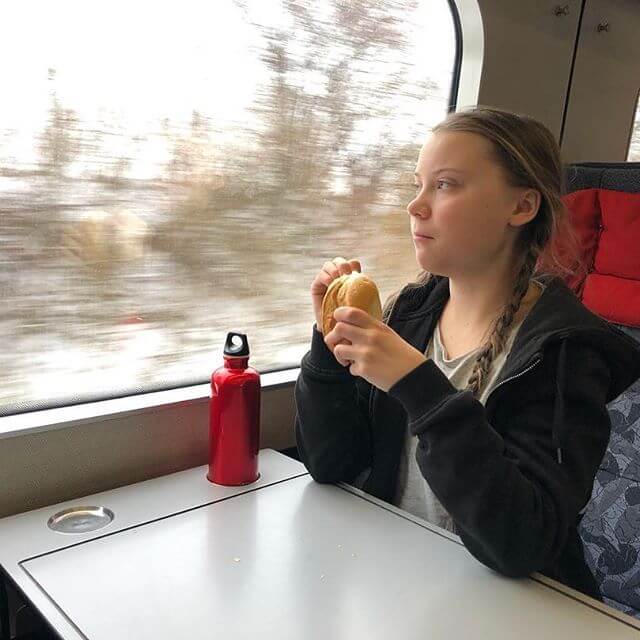 The UN event was only the beginning, Greta has been a part of many similar events but the most important of them all has been the World Economic Forum gathering that consisted of over 1500 influential individuals.
Held in January 2019, the event was attended by a number of political leaders. Many flew to the destination in Davos via plane, including private jets; whereas, Greta chose to travel by train. The journey took her 32 hours, but it showed the world how serious she is about what she wants to achieve. 
She repeated a similar feat when she sailed from Plymouth, England, to New York, United States, on a yacht, called the Malizia II with underwater turbines and solar panels. It took her 15 days to complete the journey.

She Gets Inspired Too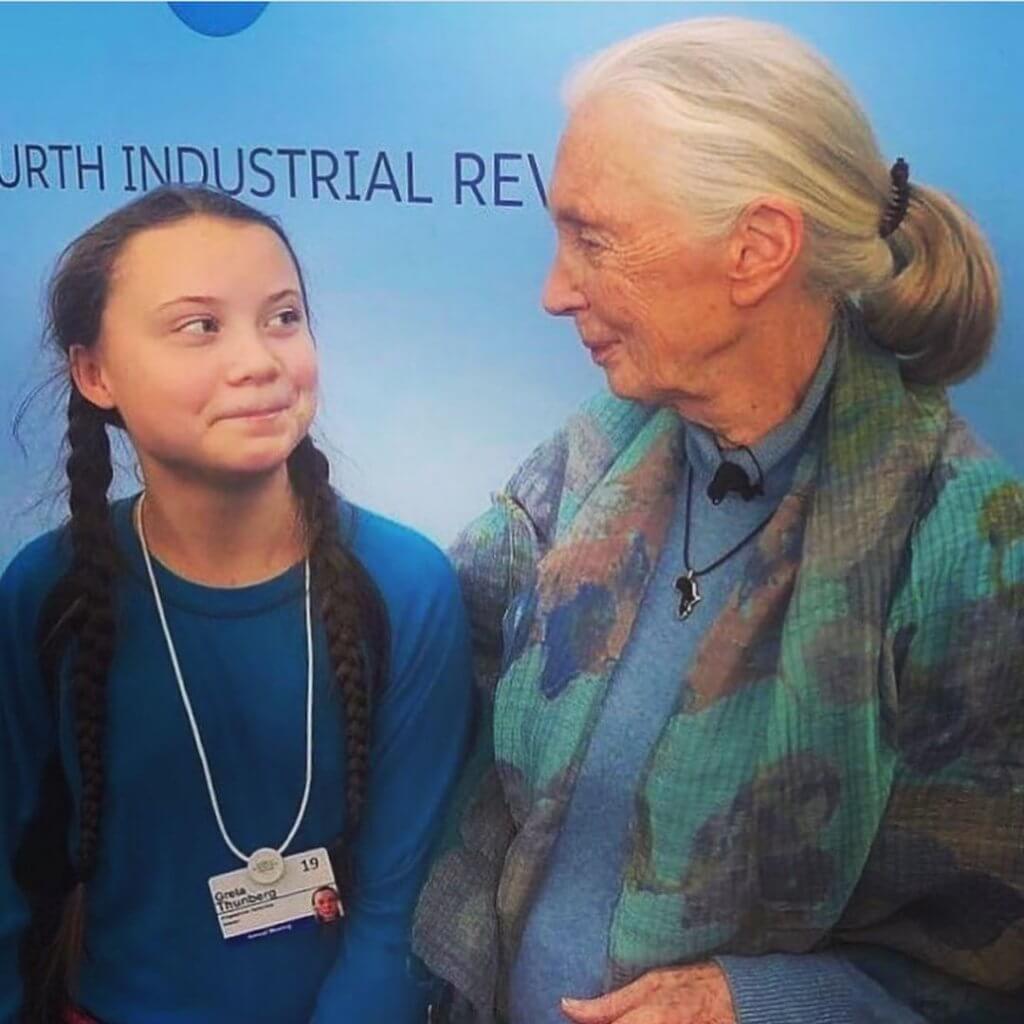 Today, Greta is a hero for many but she also seeks inspiration from activists around the world, and one of her heroes is Jane Goodall, a well-known primatologist, who Greta got to meet in 2019.
Goodall is the founder of many popular programs and institutions like the Roots & Shoots and the Jane Goodall Institute.
She works extensively on animal welfare issues and conservation and has been a part of a number of well-known, international organizations like the World Future Council and UN.
One of her most popular quotes is:
"Every individual matters. Every individual has a role to play. Every individual makes a difference."
Loving Animals All the Way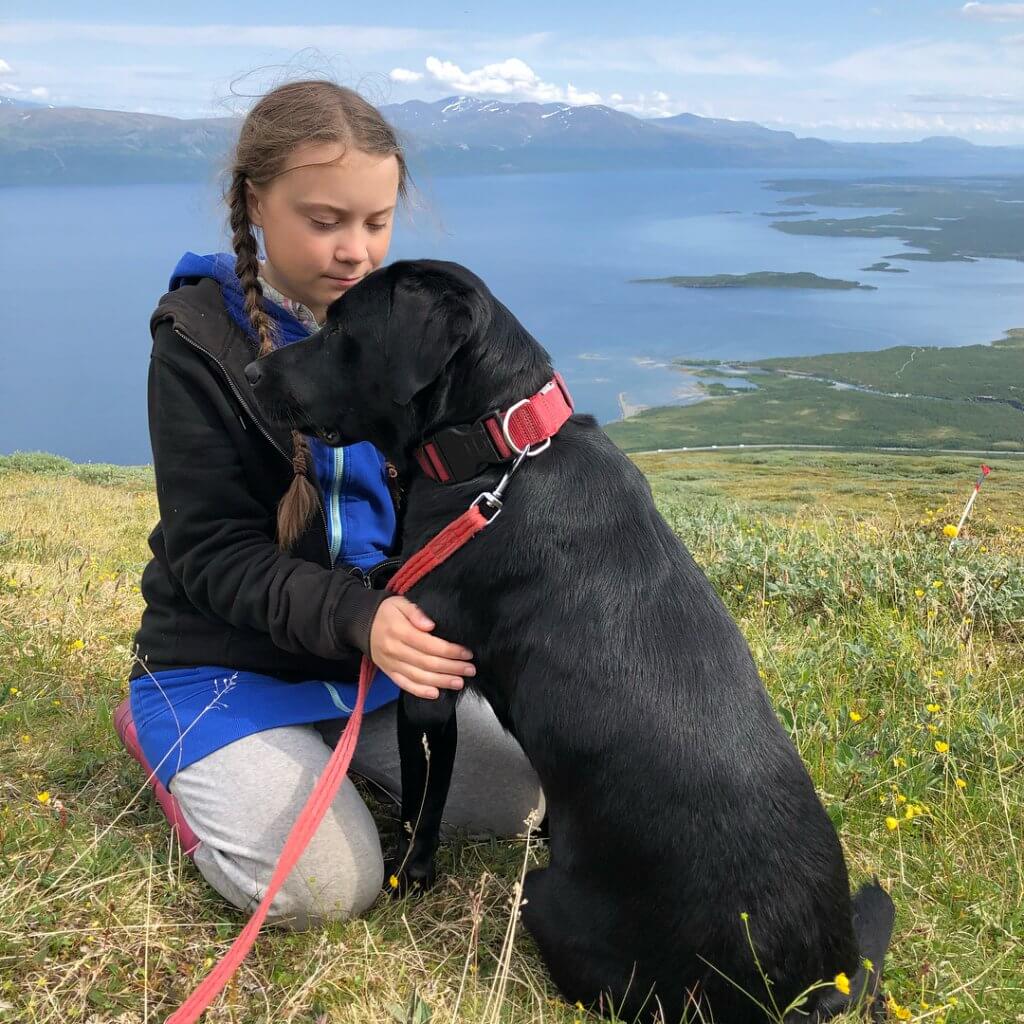 Gretal loves animals. She believes that weather change affects all living beings including animals. 
We can already see how the population of some animals is constantly decreasing due to the change in weather. Climate change. is causing the ice to shrink, which leaves animals like penguins and polar bears with less space to survive. 
Plus, a reduction in greenery is also making it difficult for wild animals and birds to find a home, which is why many are moving to the cities.
Greta often talks about animals and has two pet dogs who live with her in Sweden.
Inspiring a Generation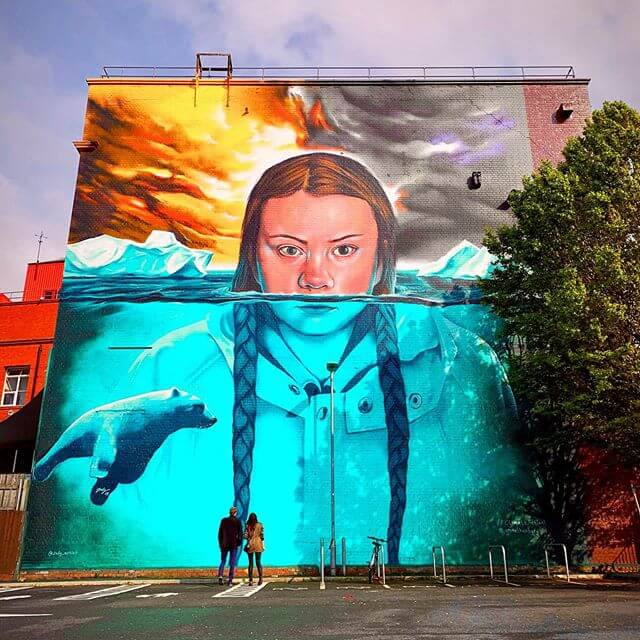 Greta has inspired youngsters to take a stand and come together to prevent the world from falling apart. At the same time, she has become an inspiration to renowned artist, Jody Thomas, who painter her on a 15-meter high building in Bristol.
Thomas is a well-recognized name in the world of art and this is his way of thanking Greta for her contribution. Many people around the world have paid tribute to Greta for her work and sacrifices. She made it to the cover of Time Magazine in May 2019 and is now a global icon.
Working on Side Gigs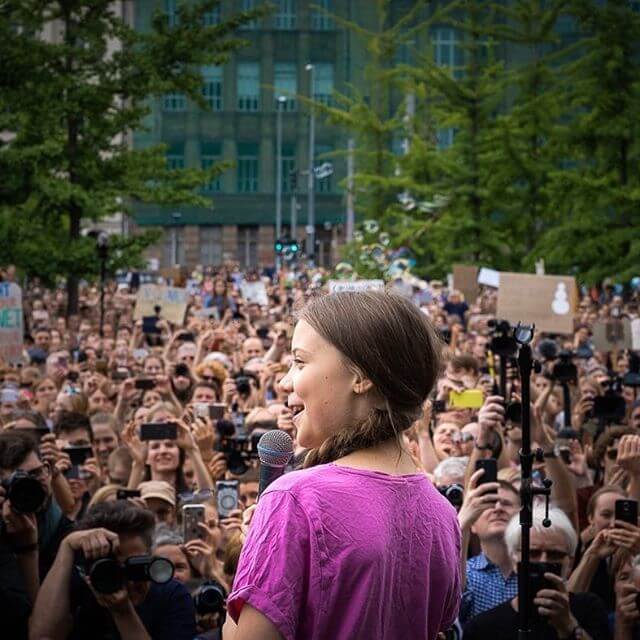 Greta took on a side gig and worked with 'The 1975' a popular band in the UK. She gave a voice-over for their new track in July 2019. She agreed to be a part of the song since it is close to her cause. 
She talked about the collaboration and said:
"I'm grateful to get the opportunity to get my message out to a broad new audience in a new way. I think it's great that the 1975 is so strongly engaged in the climate crisis. We quickly need to get people in all branches of society to get involved. And this collaboration I think is something new."
Not Without Controversy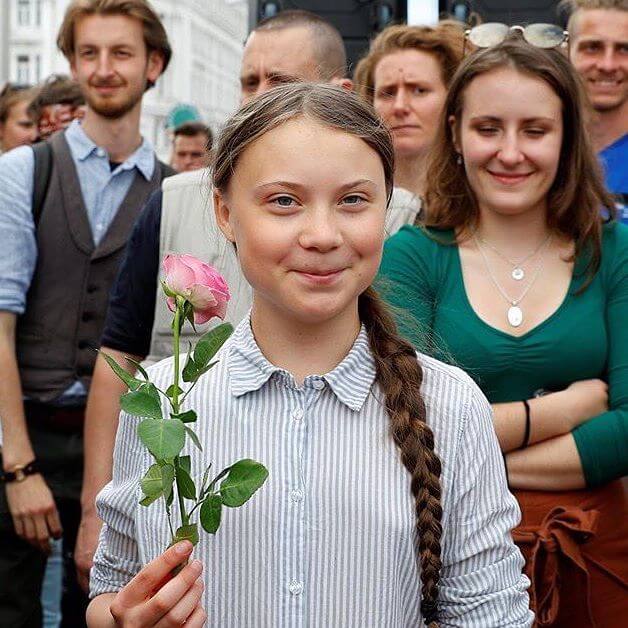 There are a lot of people who appear to be against Greta and her cause. The Secretary-General of the Organization of the Petroleum Exporting Countries, Mohammed Barkindo, called Greta the 'greatest threat' to the growing fossil fuel industry.
He claimed that Greta and her friends were presenting false information to the public. Greta took the comment very sportingly and posted a response on social media:
"Thank you! Our biggest compliment yet!"
This proves that no amount of criticism can stop this young woman from achieving what she wants.
Playing With The President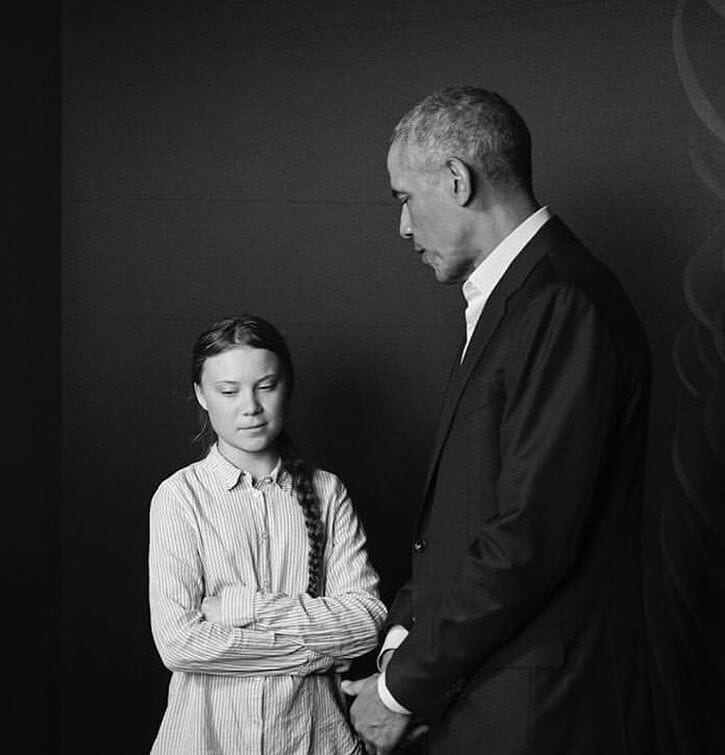 Greta met with the former US president, Barack Obama, in September 2019. Obama showed support for her cause and said :
"You and me, we're a team"
However, not all presidents and world leaders appear to be in favor and Greta doesn't seem to mince words either. She has been very vocal in her speeches and is clear about what she wants.
She received a similar response from the current Canadian Prime Minister, Justin Trudeau, who supported her cause. According to Greta, the Canadian PM is not doing enough and appears to have agreed.
Tussle With Trump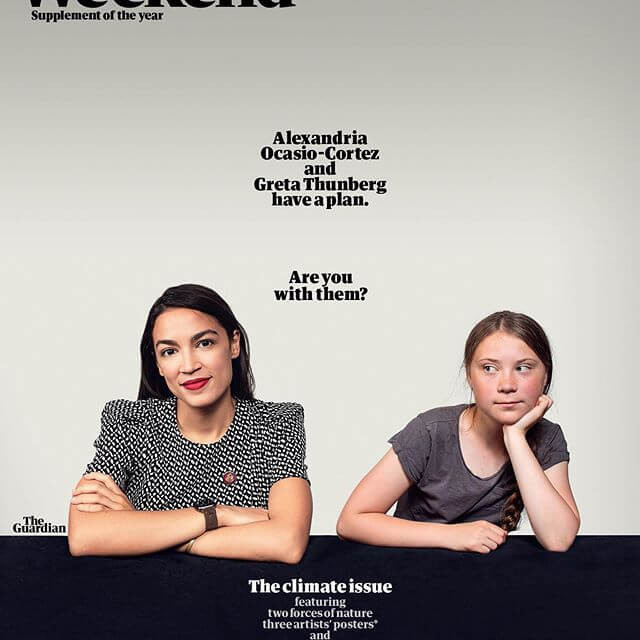 The current US President, Donald Trump, does not seem to be a huge fan of the teen sensation. The two are yet to meet and while Greta says she'd love to have a conversation with the President, Trump seems to be avoiding the topic.
He briefly talked about Greta when he shared one of her videos on his Twitter page with a caption that read:
"She seems like a very happy young girl looking forward to a bright and wonderful future. So nice to see!"
Not one to argue, Greta went ahead and updated her bio to: "A very happy young girl looking forward to a bright and wonderful future."
The Battle Continues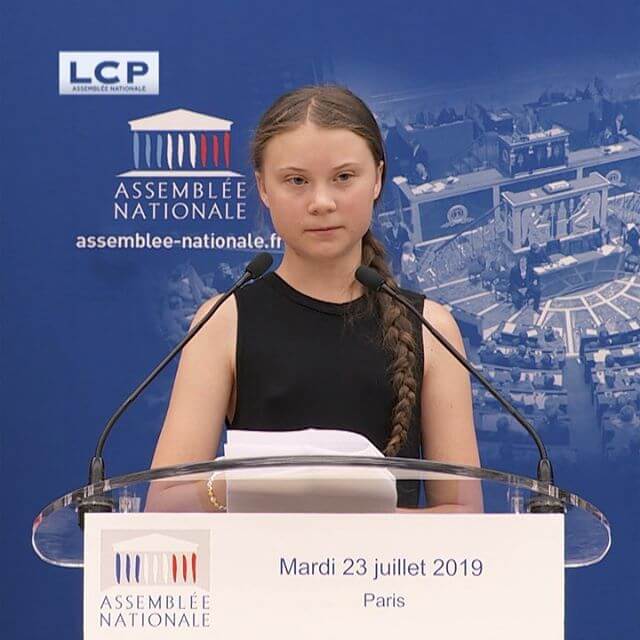 Greta spoke at the 2019 United Nations Climate Action Summit and questioned world leaders with a harsh question:
"For more than 30 years, science has been crystal clear. How dare you continue to look away?"
Today, she is among the most popular climate activists and her work is known as the '"Greta Thunberg Effect."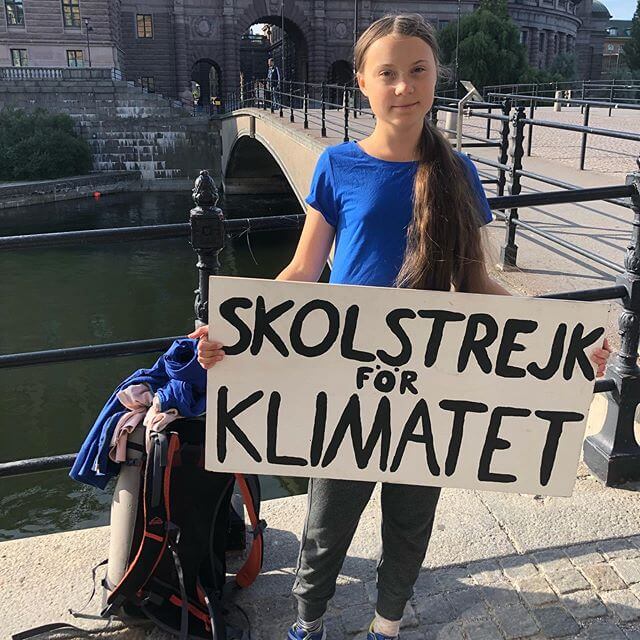 However, Greta knows that she is far from achieving the perfect world that she has dreamt of. She needs the support of people to ensure we can save this planet from falling apart.